These 3 room color palettes are this summer's biggest news
2 min read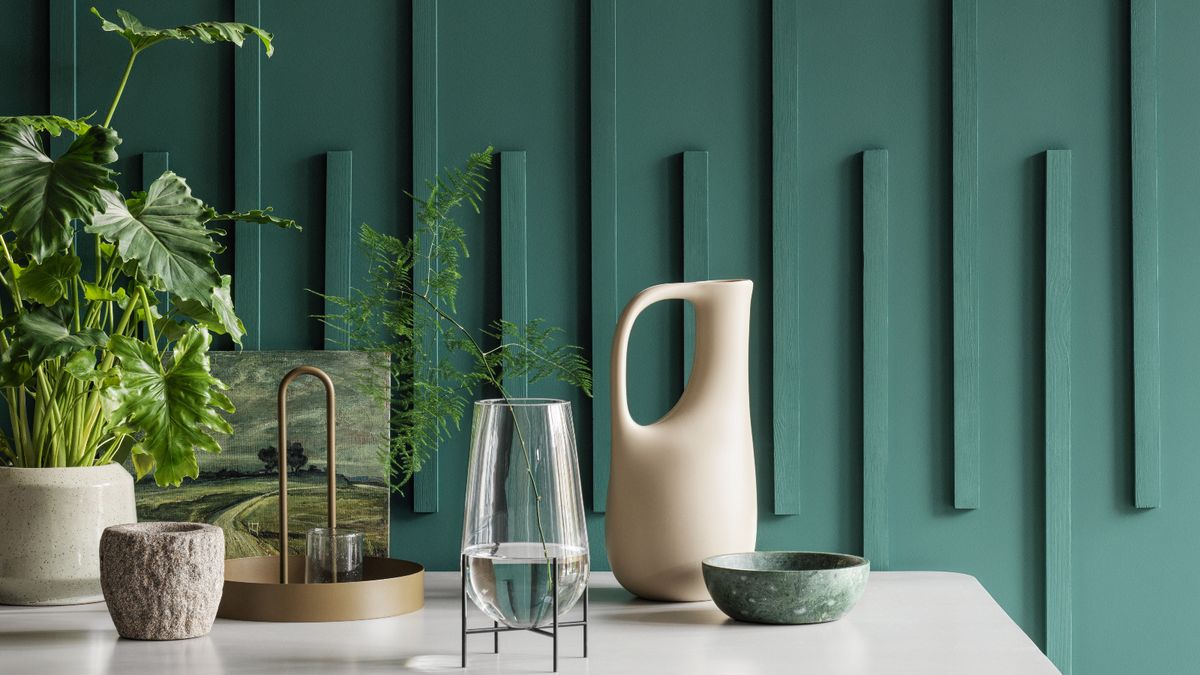 Color is set to make a dramatic re-entrance into our homes – but does this mean the end of gray? Color expert Justyna Korczynska from Crown suggests so. 
The paint powerhouse has shared its predictions for the shades that will take over our schemes in the season ahead, and they couldn't be further away from the cool tones that previously dominated recent color trends.
According to Justyna, the following months will see a rise in versatile greens, dreamlike pastels, and evocative blue hues that will revive paint ideas throughout the brightest months of the year (and beyond). Here are the key color themes you need to know about. 
1. Liminal  
The liminal paint trend is the most natural of Justyna's predictions. These tones focus on creating a space that connects us to nature – using clean lines, layered textures, and muted, dusky colors, such as deep greens. 
'An appreciation of the natural world, Liminal showcases modern minimalism, with beautifully crafted furnishings and a quiet palette of neutral tonal color,' the Crown expert says. 'Homeowners are now wisely considering exactly what they place in a room, so much so that a space becomes carefully curated. The result is a retreat consisting of dry, chalky, comforting textures and single-use, easy on the eye, color.'
Above all, Liminal is defined by rich green, which grounds the palette and adds depth and definition to your room. 
2. Illusory 
In contrast to Liminal, Illusory is a whimsical theme that pays homage to the hues of the digital world. The palette consists of dreamlike pinks, bright neons, citrus, and deep muted amethysts that bring the palette to life.
Justyna explains that Illusory blurs the lines 'between reality and the digital worlds of our imagination' to create a modern living room idea with a technologically inspired twist. 
'Romantic hues of blush rose and raspberry swirl and layer color upon color. Inspiration is drawn from the free-flowing Surrealism art movement and the cute, stylized culture of Kawaii,' she adds. 
3. Reset 
These hues are forecast to rewrite interior design trends this summer, so it's only fitting that the Reset palette celebrates the best of the season. 
Reset offers a chance to wind down, feel the warmth of the sun, absorb the scents of jasmine and lemon and drift with hints of flowing water to transport you to the shore. This 'watercolor palette will promote a positive space that restores equilibrium with organic naturalness.
'Immersing ourselves in the big blue with all our senses can have therapeutic properties. Use this calming color palette of soothing blues and gentle warm neutrals to reset yourself back to balance,' Justyna says. 
Which of the three palettes will you bring into your home?