Mercedes-Benz E500 Coupe (W212) | High Mile Club
3 min read
[ad_1]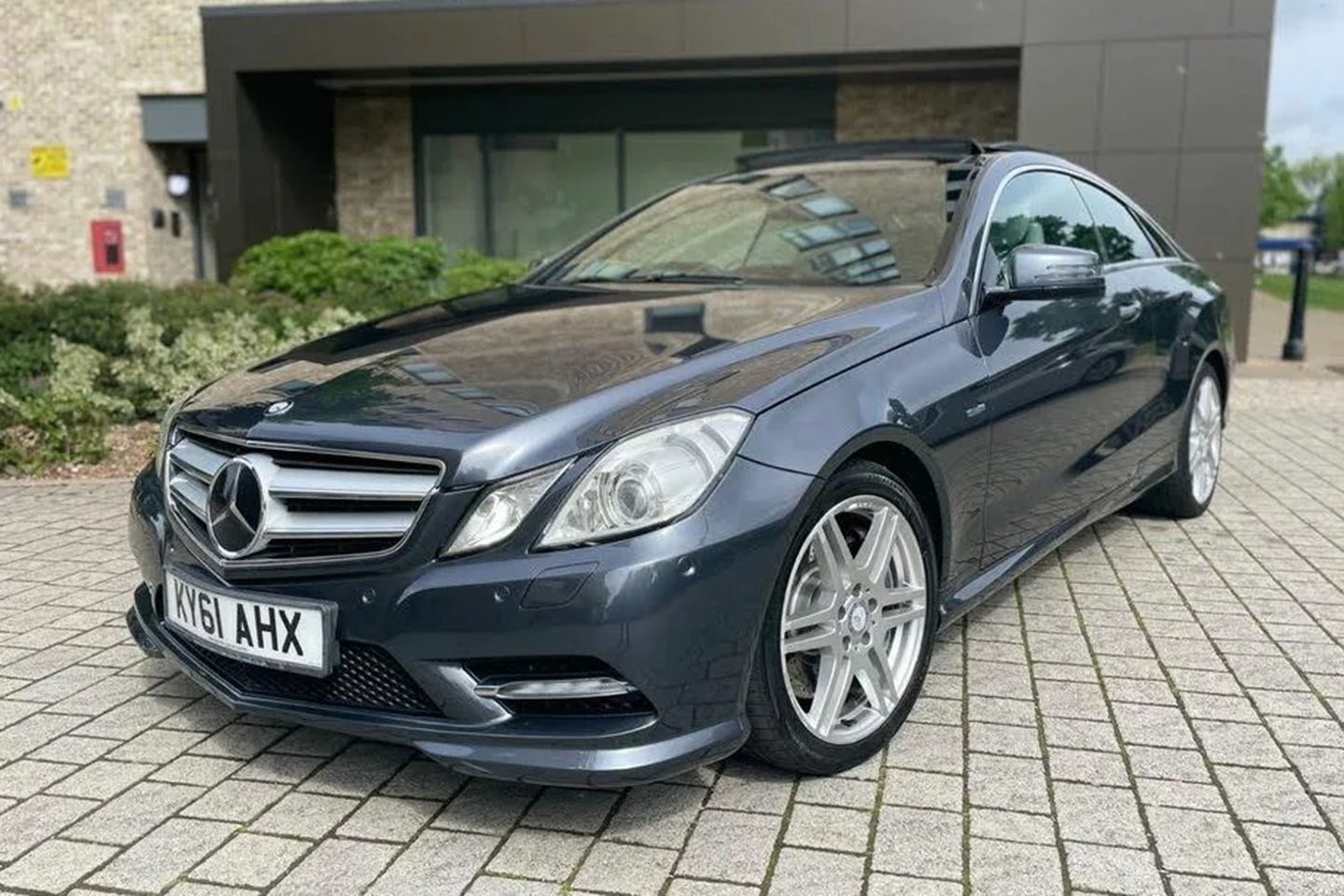 The story of Mercedes quality has been told enough times now. Once upon a time the cars were indestructible and much loved (still are, in fact), only to be replaced by a generation of rotters. Literally. However, having seen the error of its ways and experienced the reputational damage, Mercedes reverted – by and large – to what it did best: very nicely assembled executive cars. It might be argued standards might have slipped again a tad, but there was undoubtedly a good era of big Benzes again a few years into the 21st century.
It's a time that this particular E-Class hails from. Both the W212 E-Class and W204 C-Class, launched within a couple of years of each other, were tasked with establishing the core Mercedes saloons as great quality cars once again. The reputation for impeccable standards that was there in the W124's time probably won't return, but they were undoubtedly improvements on what came before.
This one is interesting for an assortment of reasons. The Coupe is a rare E-Class bodystyle, sandwiched between the more affordable two-door C-Class and more luxurious S-Class coupe, yet remains really stylish in the best pillarless Merc tradition. Certainly it's wearing its years better than an CLK. It's also an E500 of all things, the later model with the turbo 4.7 V8 that makes more than 400hp and almost 450lb ft. Not just any old grey E-Class, then, and especially notable now for having no direct replacement – the later six-cylinder Coupes, whether V6 or straight six, never quite left the same impression. Oh yes, and one more thing – it's a few thousand miles off 200k…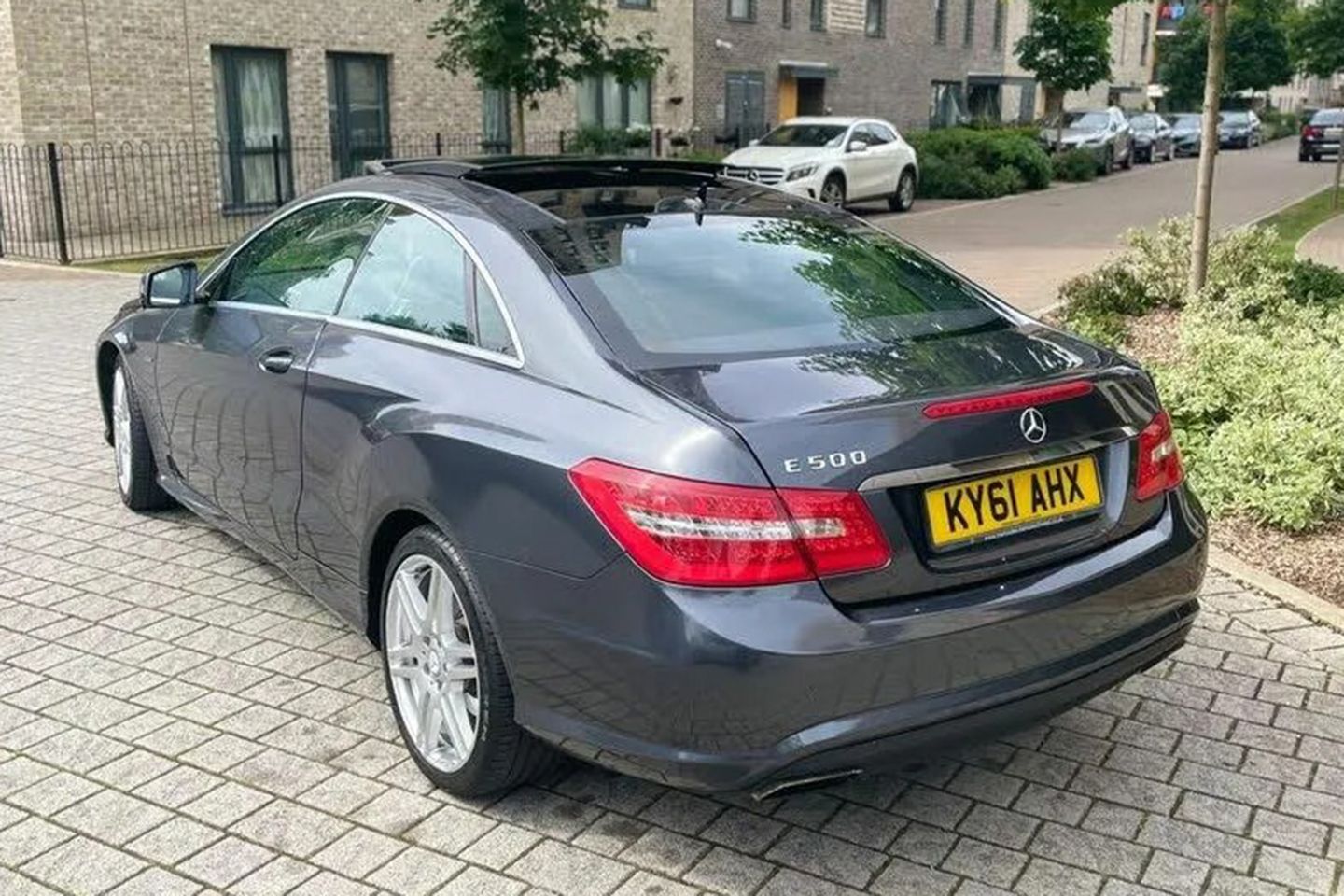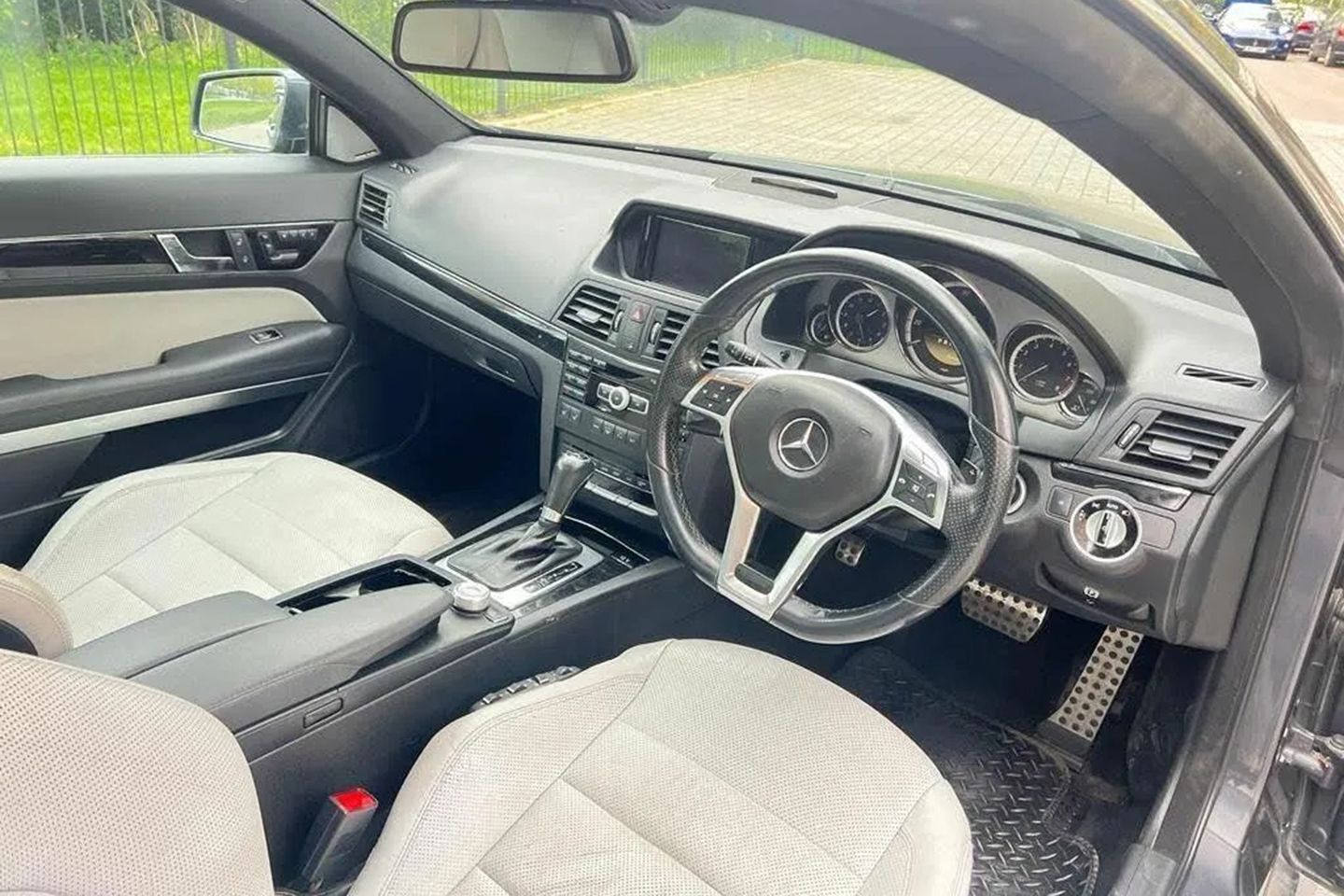 Told you the quality was improved. This 2011 E500 Edition 125 is being sold with 187,000 miles on it, some effort for a car that will have always wanted lots of fuel – and with many similar models surely only used for runs to the golf club. The MOT history backs that up, last tested in January with a little more than 180,000 on the odo and not even an advisory to its name – impressive. There are fails in the past, but then there are also instances of 20,000 miles being added in a year, so it's not unreasonable for stuff to wear out. And, crucially, there's precious little mention of corrosion; the areas that have been blighted (brake pipes) have been seen to, and certainly aren't as fundamental as might have been affected on a slightly older E-Class used this thoroughly.
The E500 presents nicely, too, its wheels unbiffed and grey appearing as smart as grey ever can. Even the light leather inside looks to have plenty of life left in it, the switchgear isn't worn out, the bolsters look okay… it's a tired cliché, but it could well pass for much lower mileage car. Which is encouraging for anyone planning to charge through 200k. You'd have to hope as a niche model in the range, an E-Class Coupe more expensive to buy and run than the rest of them, that it's been owned by those committed to the V8 cause. Or why not get a four-cylinder diesel that looks the same? Would have cost quite a bit less in fuel.
Now the E500 looks an appealing route into a cheap V8 Mercedes, if inevitably tinged with the sort of jeopardy big, affordable German cars with a large engine almost always carry. It's more modern and seemingly better built than the stuff that came immediately prior to it, while being more affordable than the real classics. Really affordable, actually. In 2022, £7,499 for anything with a 400hp+ V8 looks a bit of a steal, leave alone a handsome, rare, decently turned out Mercedes-Benz. Keep plenty in the contingency kitty and enjoy the rumble to 200,000 miles – this promises to be a lovely drive to a big milestone…
[ad_2]

Source link