Live edges in the living room | Living
2 min read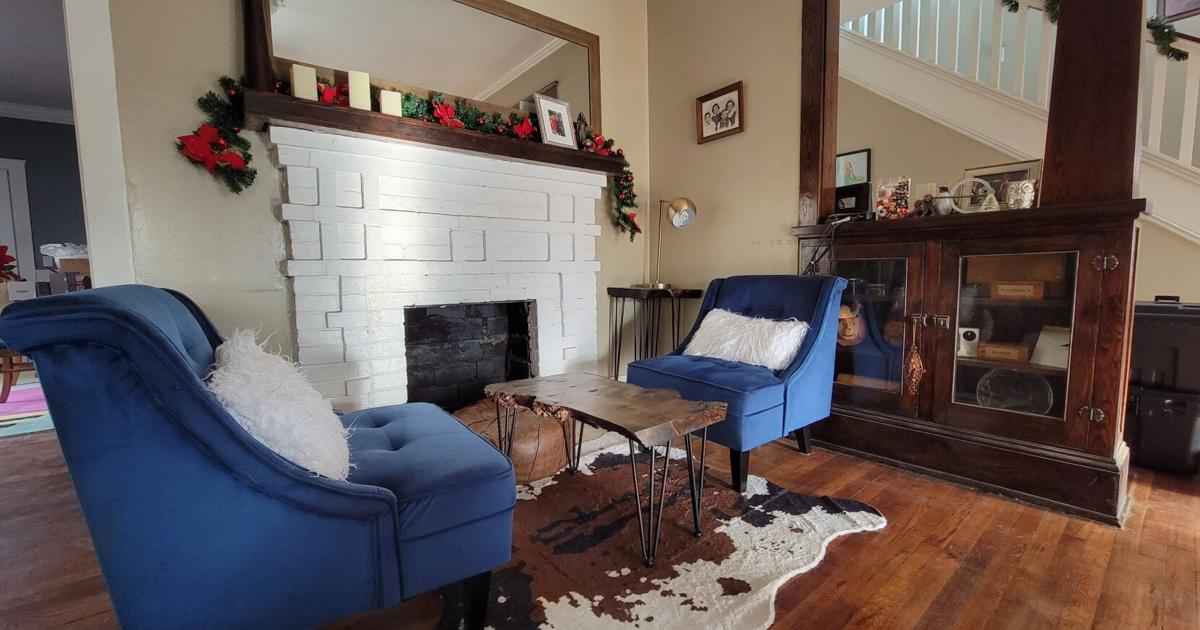 My partner and I jumped on the live edge bandwagon with our latest project.
We were looking something for a fireside seating area in our living room that incorporated both rustic and modern elements, and decided a live edge coffee table would do the trick.
Live edge furniture, which incorporates the natural contours of the outer edge of the tree into the design, originated with early settlers who quickly made unfinished yet functional furniture with materials they had on hand. It's seen a resurgence in the last several decades as part of a movement to appreciate the beauty of organic, natural materials.
We shopped online for a while, but the prices were too high for the cheap part of my brain, so I committed to making one instead.
I found a relatively new lumber supplier, Lumber and Craft, 525 W. Market St., with a good selection. If you've got a woodworking project, I recommend you check them out. They've got slabs, different grades of boards and some exotic woods.
We chose a nice slab of maple and paid to have it planed and cut to length, which gave us an extra chunk for a side table.
To match existing wood features in our living room, we chose a dark stain and a satin polyurethane finish. For the modern feel, we bought two sets of hairpin legs, shorter for the coffee table and longer for the side table.
The finishing process was straightforward, we did two coats of both the stain and polyurethane with ample drying time between, but we had to make sure the weather was clear and warm enough to apply them.
We left the bark on. I've read that the type of wood, when it was cut and how it's preserved can all affect whether or not the bark stays on long-term. We'll chance it, and if the bark separates, we can refinish those edges.
Both my partner and I are very pleased with the results, and we're glad we took on this project ourselves.
Have you made something with live edge wood? I'd like to see and hear about it. Send photos and tell me about it at [email protected].For the latest breaking news and updates, download the Johnson City Press app.